How to Prepare Your Pickup Truck for Off Roading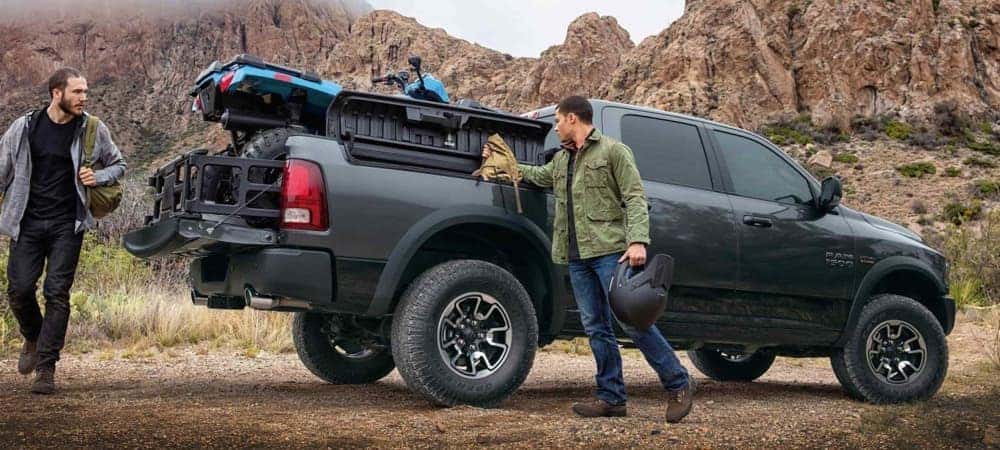 ---
---
If you're thinking about taking an off-road adventure near Jacksonville or Ormond Beach, there are a few things you need to do to get your truck ready. Here are a few things to keep in mind to make sure your off-roading explorations don't leave you stuck in the mud:
Check your clearance. A low-riding vehicle can get hung up on rocks, boulders, and brush and sustain serious damage on rough roads, so make sure you've got enough clearance.
Get protection. If you plan on doing extreme off-roading, especially on rocky terrain, it's a good idea to add skid plates to the underside of the vehicle to protect the transfer case and fuel tank.
Get the right tires. Street tires are great for commuting but not for loose soil, gravel, sand, and mud. Larger off-road tires are designed to handle these conditions and can keep you from getting stuck.
Consider four-wheel-drive. While two-wheel drive vehicles can manage in certain off-road conditions, four-wheel-drive and all-wheel-drive vehicles will provide much better traction if you want to tackle more rugged terrain.
Reduce your tire pressure. When you're driving off-road, slightly deflating the tires will improve grip by allowing more rubber to connect with the road.
Stock up. Make sure that you have the essential equipment just in case something breaks while you're on your adventure. Extra gallons of fuel, extra water, an air compressor, and basic tools can make a big difference.
Know your vehicle. Understand what your vehicle is capable of and try a few easy test-runs before tackling any trails. Make adjustments as needed.
Find the Right Off-Roading Truck at Daytona Dodge Chrysler Jeep RAM
Get ready for your next off-roading adventure with a popular off-road capable truck from Daytona Dodge Chrysler Jeep RAM. Contact us or visit us in to test drive a RAM 1500 and learn about the financing options available to you.
More from Daytona Dodge Chrysler Jeep RAM
Contact Us If you've been experiencing car trouble lately, it could be because your Dodge battery is ready to be replaced. Your battery plays several crucial roles in keeping your car running, including: Helping the engine fire up Supplying additional current when necessary Acting as an electrical reservoir Providing energy to the vehicle lighting system…

Contact Us If you're thinking about taking an off-road adventure near Jacksonville or Ormond Beach, there are a few things you need to do to get your truck ready. Here are a few things to keep in mind to make sure your off-roading explorations don't leave you stuck in the mud: Check your clearance. A low-riding…

ServiceParts Mopar Vehicle Protection is just what it sounds like: added peace of mind for your Chrysler, Dodge, Jeep, RAM vehicle and parts. From work in Orlando to dance recitals in Jacksonville, and grocery stores or doctors' visits in Ormond Beach, Mopar Vehicle Protection keeps you going with a variety of plans that complement your warranty and fit into…