What is the Jeep Wave Club?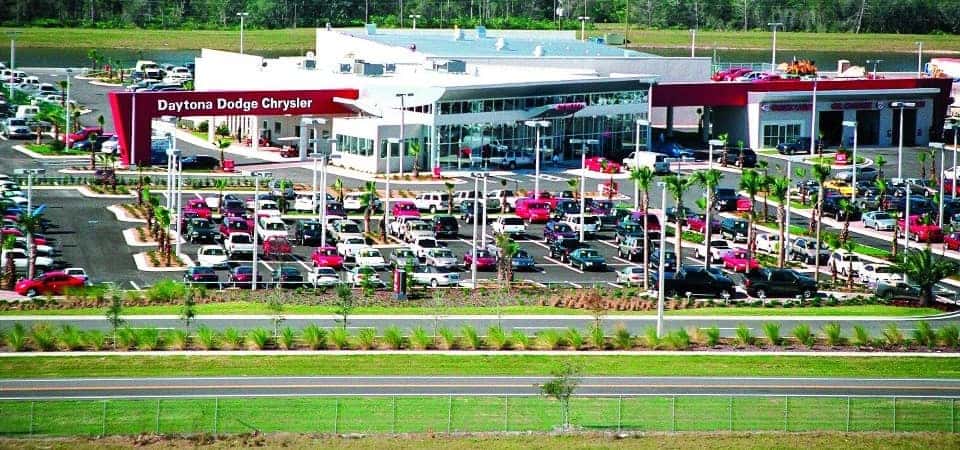 The Jeep Wave is a now-historic salute among Jeep drivers, from Daytona Beach to the deepest wildernesses of our beautiful country. Initially a way to say hi to fellow Jeepers on or off the road, MOPAR has formalized the Wave into something special and new. The Jeep Wave Club is maintenance and rewards program that includes:
24/7 support
First-day rental allowance
Exclusive member discounts
Oil changes and tire rotations
If you drive a brand-new Jeep or one that's been officially trail tested, you need to know about the Jeep Wave and the Jeep Wave Club.
The History of the Jeep Wave
Owning a Jeep does more than introduce you to the path less traveled; it makes you one of an elite group of drivers who know the joys of following that path. While you can see firsthand that someone is driving a Jeep, you can't know for certain if they like to head off-road like you – without the Jeep Wave.
Originally practiced by Jeep owners driving off-road and acknowledging one another's incredible love for adventure, the Wave expanded, and it varies from region to region. The rules for the Jeep Wave are pretty straightforward. All Jeepers are responsible for upholding the tradition of the wave. If a fellow Jeeper waves, you are required to return the wave regardless of the model – it's not just for Wranglers. It's as simple as that.
The Official MOPAR Jeep Wave Club
The thrill of owning a Jeep now extends beyond the road or trail with the Jeep Wave program. This exciting program rewards owners of select Jeep Brand models with a variety of exclusive benefits – like a dedicated number to call when you have questions, maintenance services and more.
24/7 support through a dedicated member number and live chat
Oil changes and tire rotations
First-day rental allowance and up to $1,000 of trip interruption coverage
VIP treatment at a series of nationwide events featuring Jeep® Brand vehicles*
Exclusive member discounts that help you save up to $500
And more!
Jeep Wave membership benefits include exclusive owner support, maintenance services, VIP treatment at special events across the country, trip interruption protection, first-day rental coverage, access to an exclusive Savings Network that provides up to $500 in annual savings and a unique website experience. Additional details regarding these benefits can be found later in this document.
Find Your Jeep Today
The current lineup of Jeep models means there's a Jeep for everyone, and the Jeep Wave Club is open to all. Contact Daytona Dodge today to learn more about joining this group of fun-loving, off-road ready drivers.