How Does an Oil Change Work?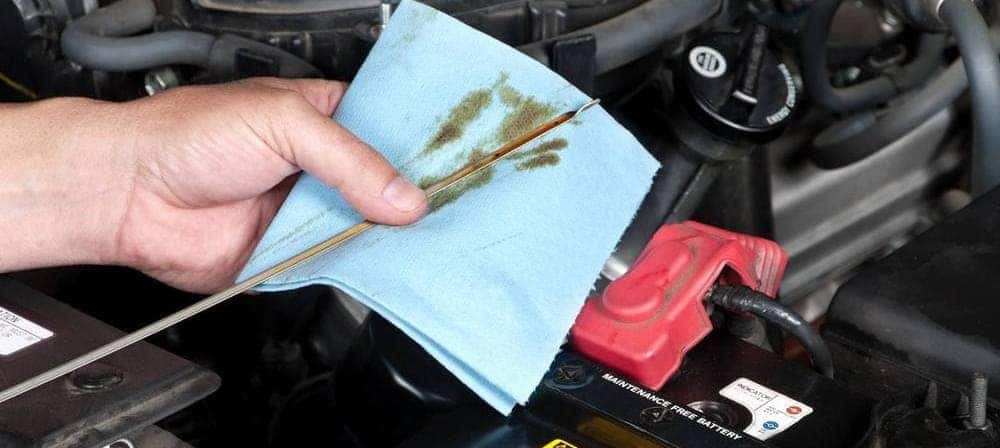 So just what is it we do when we change your oil at Daytona Dodge? In a nutshell, it's: check levels, drain oil, remove oil filter, replace oil filter, and replace oil. But there's a little more to it than that — part of the reason you should have your oil changed regularly. Like a car wash, many drivers underestimate the impact an oil change has on keeping your car pristine.
Every vehicle needs oil changes.
Not changing your engine can do major damage to your engine (that could end up with costly repairs).
Don't put your vehicle at risk; get your oil changed regularly (every 3,000 miles or as recommended by your manual).
Find out more details about the oil change process below.
Checking Levels
Before you start the oil change, you should check the levels and condition of the oil. This not only lets you know if there are other potential issues you should be aware of, but also lets you know how well you've been taking care of your vehicle. If you notice the levels are extremely low, then you may want to start having your oil changed more regularly or have it inspected to see if there's a leak somewhere.
Drain Oil and Remove Filter
The old oil needs to be removed before new oil can be added. Your vehicle will need to be raised in order to access the filter and oil pan. By doing so, the old oil will drain into a bucket or pan. This process only takes a few minutes. Once the oil has drained, you'll want to remove the oil filter. This filter collects things like dirt and keeps it away from your engine. Replacing this allows you to have a clean filter with clean oil for better performance of your vehicle.
Replace Oil and Filter
After the old filter has been removed, the new filter should be placed inside the vehicle. Once this is secure, you can put the new oil into the vehicle as well. Be sure to monitor underneath the vehicle to look for signs of leaking. If you notice a leak that wasn't there before, it may be an improperly secure filter as the culprit.
Let Daytona Dodge Help
Although an oil change is an easy maintenance project for Port Orange drivers to tackle on their own, sometimes putting it in the hands of a trusted professional is the better choice. Daytona Chrysler Dodge Jeep Ram Fiat service center is filled with talented technicians that are happy to help you get the oil change and other vehicle maintenance services you need. Visit us today at 1450 N Tomoka Farms Road in Daytona Beach, FL or contact us at 386-868-3088 to schedule your Ormond service appointment today or find out more about our service specials.