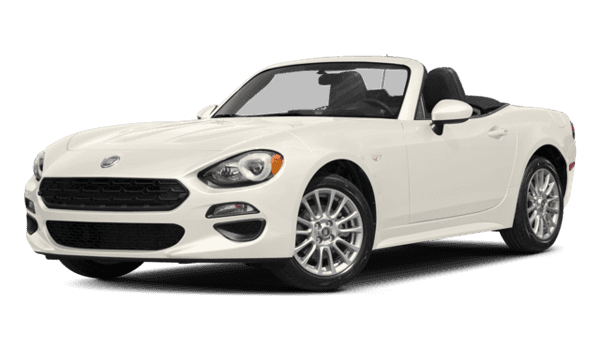 2017 Fiat 124 Spider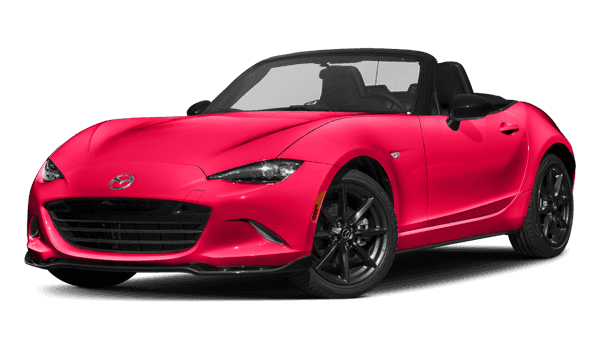 2017 Mazda MX-5 Miata
2017 Fiat 124 Spider vs 2017 Mazda MX-5 Miata
There aren't many sporty, affordable convertibles available to cruise around Daytona Beach in, and that's due to vehicles like the 2017 Fiat 124 Spider. One of the best parts of living in Florida is trusting that you can drop the top whether driving around Port Orange or hitting the highway for an adventure. The Spider does have a few competitors, though. We compared the interior refinement, technology, and performance of the 2017 Mazda MX-5 Miata. See for yourself who wins below.
---
Refinement and Comfort
While there are quite a few similarities to the base models of the 2017 Mazda MX-5 Miata and the 2017 Fiat 124 Spider, if you want a refined, comfortable roadster, the choice is easy.
Mazda: The Miata has always been – and will likely continue to be – a practical car, which here translates to one of the blandest, most boring interiors on a modern vehicle.
Fiat: The 124 Spider simply offers more in the way of style, including available Recaro sport seating and standard sound-deadening insulation for the days when you have to drive with the top up.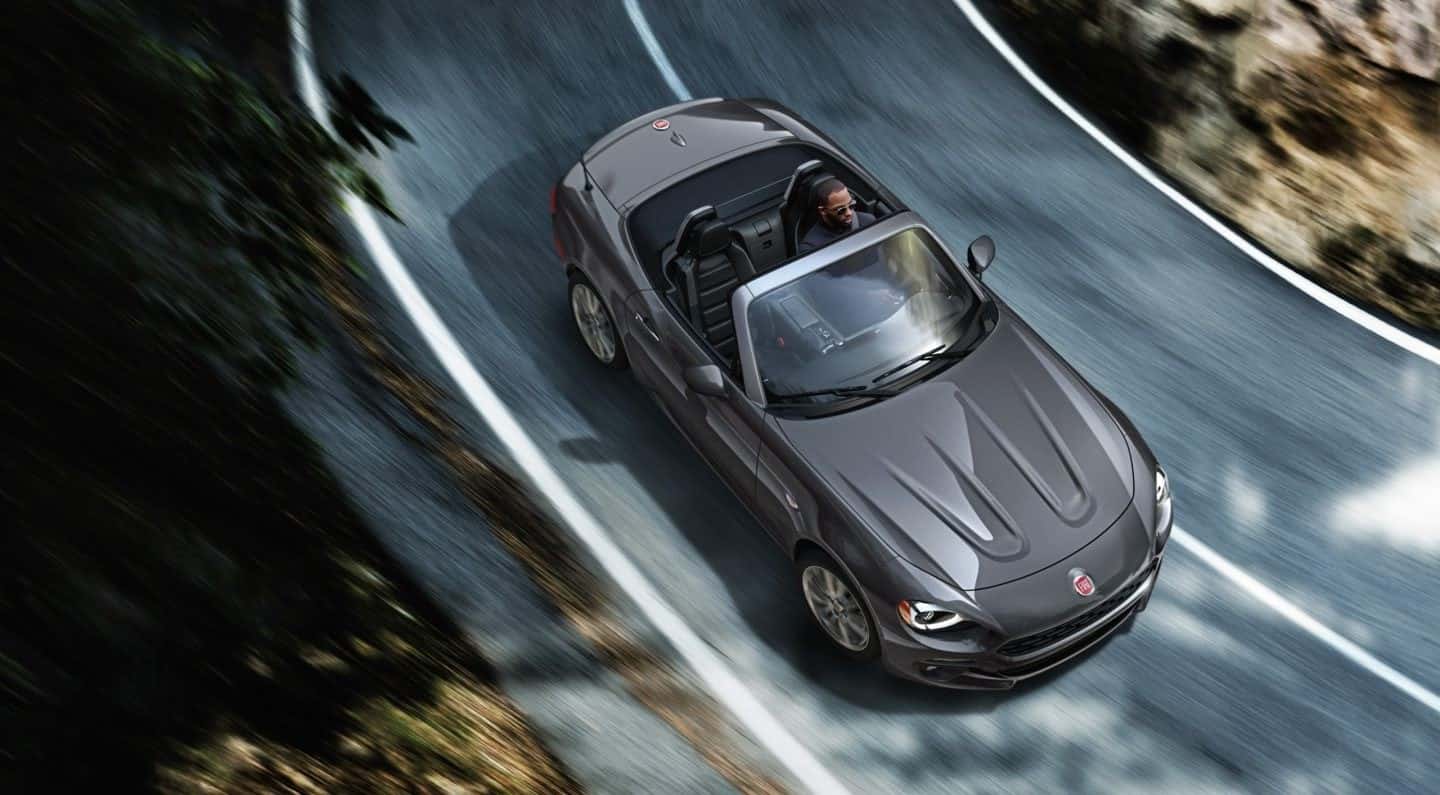 ---
Interior Technology
If you were to compare the list of standard and available features of the Fiat and Mazda roadsters side-by-side, you might miss the striking advantage of the Spider. Yes, both feature Bluetooth as standard and an infotainment system on the mid-range trim, but the Fiat offers drivers a modern tech feature and convenience that is in high demand: a standard rearview camera. Not only is the camera non-standard on the Miata, it's not even available for an upgrade. An automaker could get away with that a few years ago, but not on a 2017 model.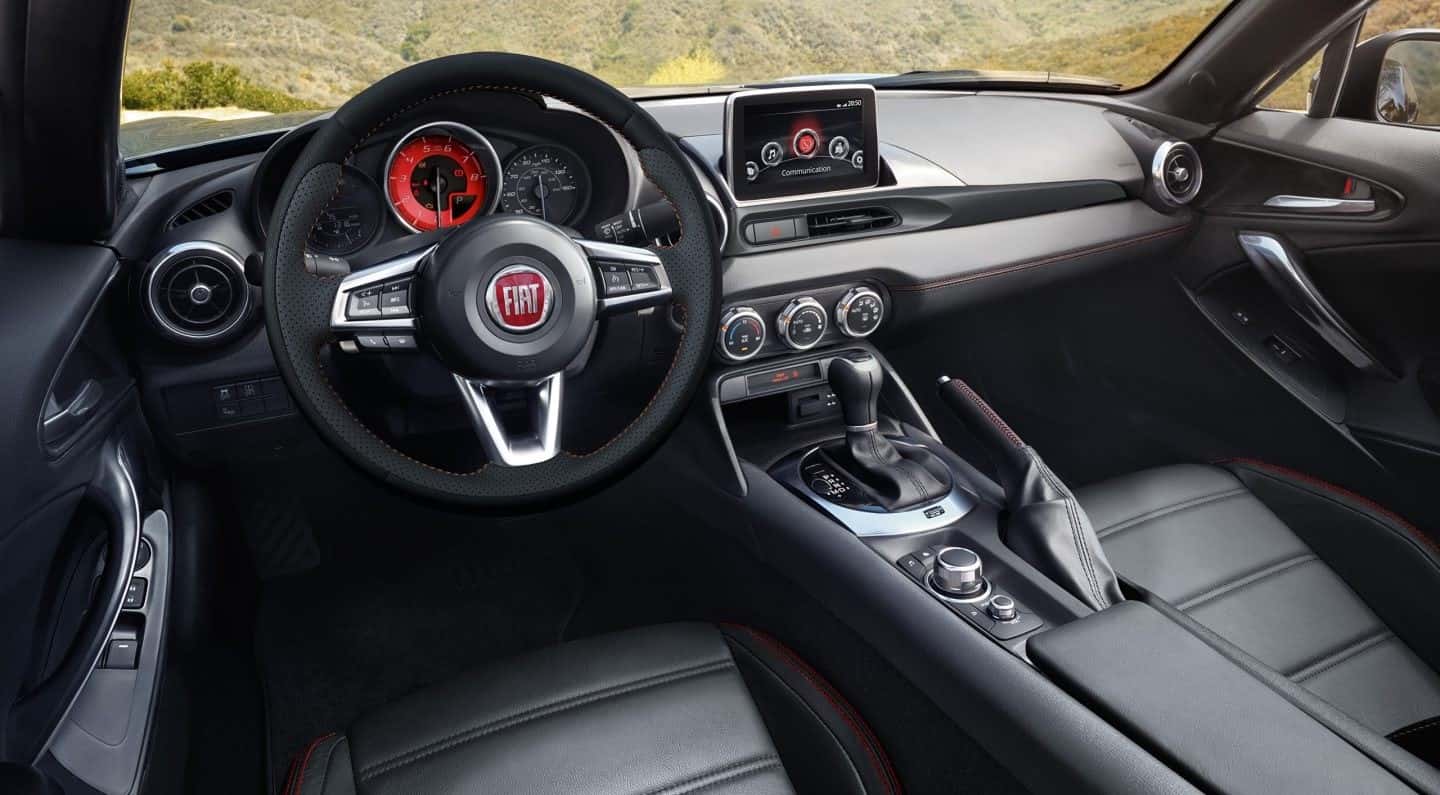 ---
Power
Every ounce of power matters in a sporty two-seat roadster, and while their specs are close, the Fiat 124 Spider comes out ahead of the Mazda Miata.
4L turbo: Powering the Fiat is a turbocharged four-cylinder capable of 164 hp in Abarth models and sporting rear-wheel drive and your choice of manual or automatic transmission.
0L four-cylinder: The Mazda Miata is still featuring a standard four-cylinder, and it delivers just 155 hp. That 9 hp of difference might not mean much on a Ram 1500, but it will be instantly noticeable on a roadster.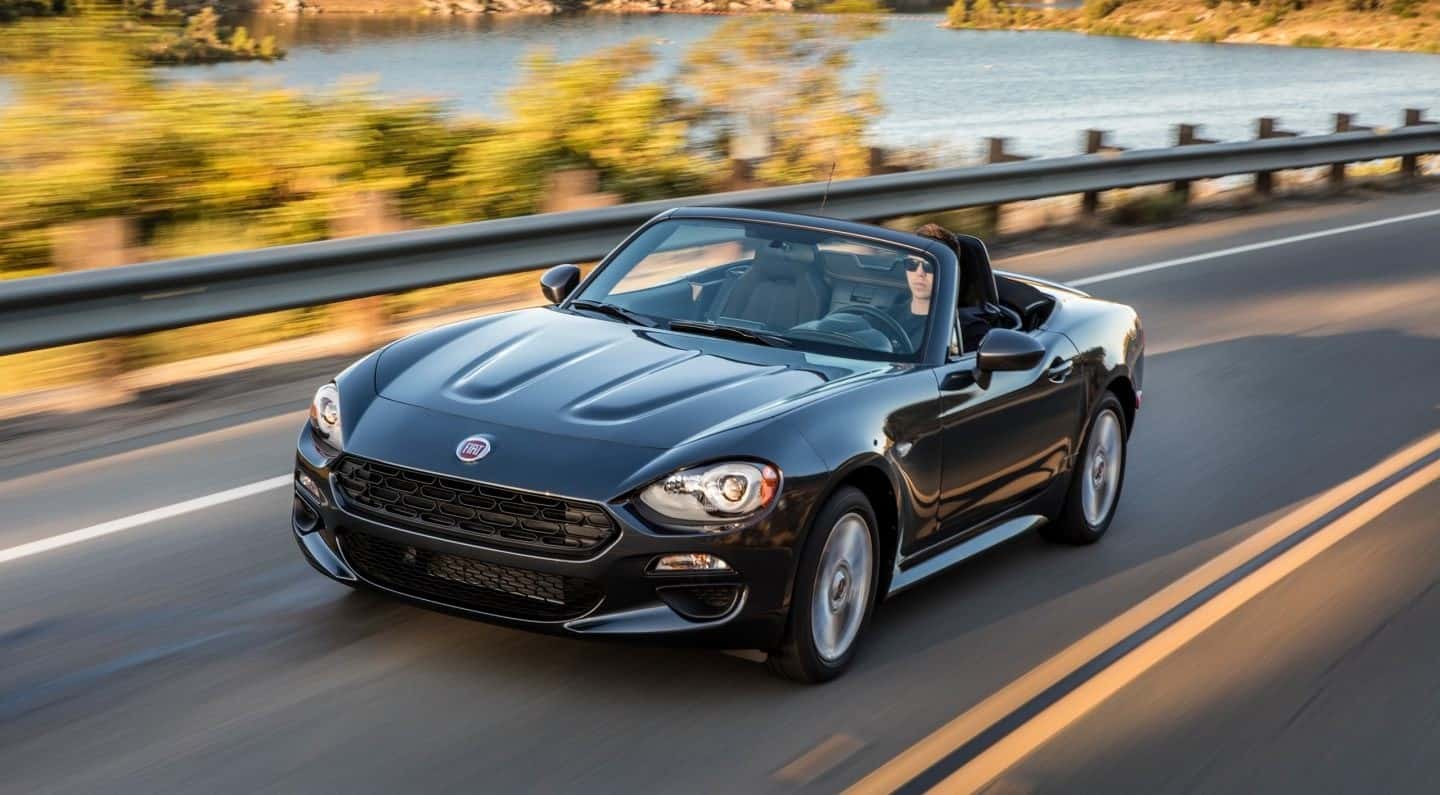 ---
Test Drive a Fiat 124 Spider
The best part of a roadster is just how fun it is to drive. So, let us show you the 2017 Fiat 124 Spider so you can decide for yourself if it's the roadster for you. Contact us for a test drive so you can experience firsthand what sets this car above competitors like the 2017 Mazda MX-5 Miata.