FIAT Maintenance Schedule for Daytona Drivers
At Daytona Dodge, we know you care about your FIAT 500, but do you know how often to change its spark plugs or check the fluids? We're here to help with our comprehensive FIAT Maintenance Schedule so you know just when to service your FIAT:
Once-a-Month Maintenance: Fluids, exterior bulbs, and tire pressure.
At Oil Change Intervals: Oil and filter change, rotate tires, and brake inspection.
Every 20,000 Miles: Inspect front suspension, air conditioning, and brake linings.
You'll find our full FIAT Maintenance Schedule below, and our service coupons make our service center one of the most affordable in the Daytona Beach area. Remember, these are just guidelines; always remember to check your owner's manual for the full details!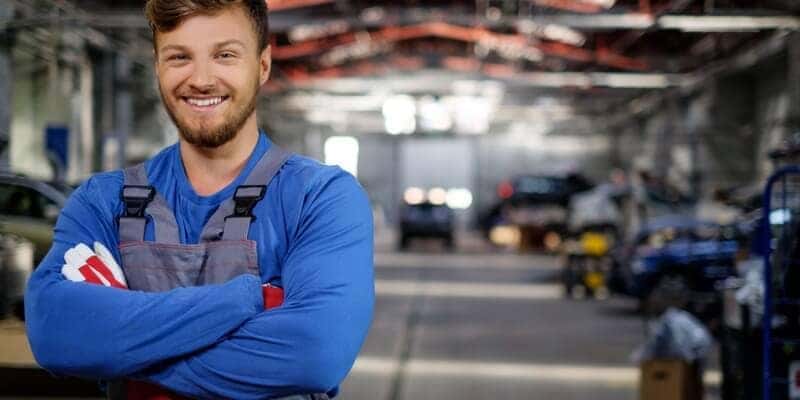 Once a Month and Before Long Trips
Check fluid levels, including

Oil
Coolant
Brake Fluid
Windshield Washer Fluid
Power Steering Fluid

Check tire pressure and inspect tires for uneven wear or damage.
Check your spare tire and ensure you have the tools to change it.
Check your exterior lights, including headlamps, brake lights, backup lights, and turn signals.
Oil Change Intervals (3,500+ Miles)
Oil changes are some of the most important regular maintenance services, but that's partially because they remind you to check other things too.
Change your oil and oil filter
Rotate your tires. Remember to rotate at the first sign of uneven wear, even if it's before you are due for an oil change.
Inspect battery, clean and tighten its terminals if necessary.
Inspect brakes (pads/rotors or shoes/drums) as well as your brake lines and parking brakes.
Inspect cooling system protection and hoses
Inspect exhaust system
Every 20,000 Miles
100,000 Miles
150,000 Miles
Not just at 20,000 miles but every 20,000 miles, be sure to hit all of these items on the checklist:

Inspect CV Joints
Inspect front suspension, boot seals, tie rod ends
Inspect brake linings and parking brake
Inspect AC and replace filter
Inspect engine air filter, replace if necessary

At 100,000 miles, you should remember to perform all of the 20,000-mile maintenance items as well as the following:

Replace spark plugs
Inspect and replace any power electronics
Inspect and replace PCV valve

Not all drivers expect to make it to 150,000 miles on a vehicle, but precision engineering lets FIAT models crest well past that milestone. When yours has served you well for over 150,000 miles, be sure to give an extra look to these areas:

Inspect front accessory drive belt, replace if necessary
Inspect tensioner, replace if necessary
Inspect idler pulley, replace if necessary