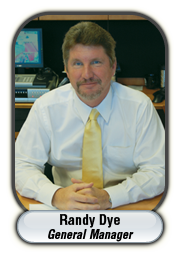 Whether it's driving for racing excitement, hauling heavy equipment for a job, or just cruising through the countryside, Daytona Dodge Chrysler Jeep Ram has the right new or pre-owned vehicle for you. All at surprisingly affordable prices!

Here at Daytona Dodge Chrysler Jeep Ram, we pride ourselves on offering a no-pressure car shopping experience, so you never have to feel stressed when checking out our inventory. We want to create lifelong relationships with our customers, which is why we take care to offer the very best customer service in central Florida. Plus, Daytona Dodge Chrysler Jeep Ram employees love cars and trucks as much as our customers, so our staff is some of the most knowledgeable in the industry. 
Your thoughts are important to us! Please take a moment for our online survey or call us TOLL FREE at 1-888-680-9454 for information on any vehicle needs you have. From service to sales to parking for big events, Daytona Dodge Chrysler Jeep Ram is here to assist YOU.
--------------------------------------------------------------------
Real Testimonial From Bill F.
Please forward to Owner, Sales Directory, and Manager of Daytona Dodge Chrysler Jeep. Hello my name is Bill F., I just purchased a 2007 Jeep from your dealership. I wanted to take the time to thank you for the vehicle. It is my dream car, and finally I am able to drive and own the my new toy. I also wanted to make sure you are aware that Matt Bauries, is the most professional and outstanding salesperson I have ever meet. I cannot describe how easy he made the car buying experience. I live in Orlando, and with a family, the drive to Daytona on short notice is not that easy. Matt worked with me through email, and I made a last minute decision to drive out. I called Matt, and even though his day was over, he took the time to drive back to the dealership to help me purchase the car. After several months of dealing with other places (not to be named, but lets say all the jeep dealerships in Orlando), I was convinced I was not going to get a jeep. Matt in just a few short emails worked with me, got everything in order and made the experience simple and easy. I also like to point out he has a lot of knowledge about jeeps (this is also something other Salespeople are lacking in Orlando). I would like to make sure to point out that Matt can possibly walk on water in my opinion. While there was an issue with my jeep, Matt I believe used his day off to make sure the issue was resolved. So if you could make sure he gets a couple of paid day's off to make up for helping me with my car, that would be great. I would like to make sure you know that Matt has created a "Raving Fan" and loyal customer to your location. Do whatever you have to to keep him around (for at least 5 years, so I can buy my next jeep from him). Feel free to contact me if you need any further information. Thank you,
Bill F. Orlando, Florida.