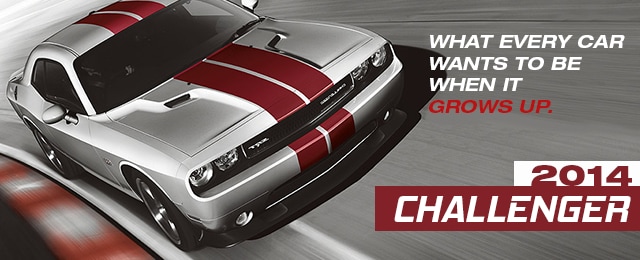 New Inventory | Apply For Financing
Dodge Challenger
There are essentially two ways to view the Dodge Challenger: as a contemporary coupe or as a classic muscle car. Either way, this two-door, tightly refined vehicle possesses some amazing qualities including a visually appealing design and a powerful engine. With more horsepower, and better handling, let's take a look at what the 2014 Dodge Challenger has to offer..
BODY STYLE AND FEATURES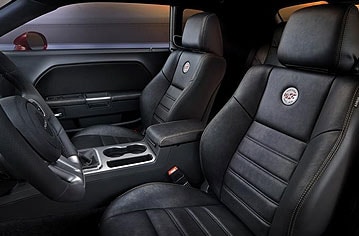 The Dodge Challenger features 18-inch alloy wheels, a V6 engine, and a leather-wrapped steering wheel. Combined with automatic climate control and a keyless entry, drivers will be able to experience all of the luxuries of driving while having access to a six-speaker sound system that's supported with a CD player. The auxiliary audio jack is also designed for USB connectivity thus, allowing you to connect a smartphone or mobile device for optimal entertainment.
The vehicle also boasts a six-way power driver seat. Considering that it comes with power lumbar adjustment options, you'll be able to experience ergonomic seating while cruising down the road. Additional features include: 
Automatic headlights
Auto-dimming rearview mirror
Heated seats
Leather upholstery
Rear parking sensors
Fog lights
The Dodge Challenger near Daytona Beach FL also comes with Bluetooth connectivity as well as a satellite radio. The Illuminated visor mirrors in the vehicle also make it worthwhile and highly appealing to interested car buyers. 
Performance and Fuel Economy
Offering the perfect combination of both economy and speed, the Dodge Challenger features a V6 3.6-liter engine that produces just over 300 horsepower for its drivers. But it may surprise you that the same model offers an impressive 18 MPG in the city and 27 MPG on the highway. And while manual transmissions are an option, the five-speed, automatic route seems to be the most popular for Dodge Challenger car buyers.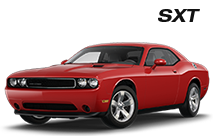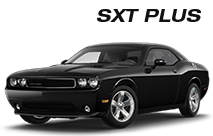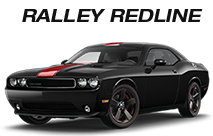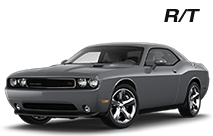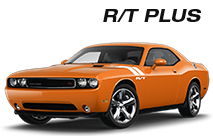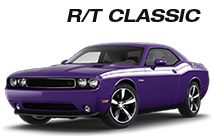 Interior Design
Despite its bold and visually appealing exterior, the Dodge Challenge near Palm Coast FL is quite a marvel on the inside. It features an assortment of stylish cues including a uniquely designed shifter knob, a beveled dashboard, and roomy legroom for both front and backseat passengers. Its touchscreen interface is very user-friendly and sits just under 9-inches.
Overall, the interior of the vehicle is quite functional, and the materials are high-quality. Finally, the well-contoured steering wheel will fit nicely in a driver's hands, and it is these interior features, combined with a lusty exterior appearance, and makes driving the Dodge Challenger a real satisfying experience.
Safety
With speed and performance, there needs to come safety, and the Dodge Challenger definitely delivers in that department. It comes with a variety of safety features including rear parking sensors, traction control, and stability control, active head restraints in the front, side curtain airbags, side airbags, and antilock disc breaks. When tested, the Challenger was able to stop in less than 110 feet from 60 MPH. Government testing has continually shown that a five-star rating in the safety department as well.
Overall Driving Impression
The Dodge Challenger is a very reliable, well-versed vehicle that can serve many different drivers. Whether you're picking up a loved one up from the airport, or cruising down the highway on your way to a sports matchup, getting there will be quick and easy. The performance-tuned suspension in the vehicle offers a smooth ride, and its responsive steering will ensure that you maintain full control over the vehicle.
The Dodge Challenger can be purchased with additional upgrades, including a bigger, more powerful V8 engine. This model is particularly faster and offers much more power for its drivers (although it does fare slightly less in the fuel economy department).
If you have any more questions regarding the Dodge Challenger near Deland FL, be sure to contact any out of our knowledgeable customer care representatives. Or if you're ready to take the next step and make a purchase, stop by our dealership during opening hours and we'll be happy to set you on your way.