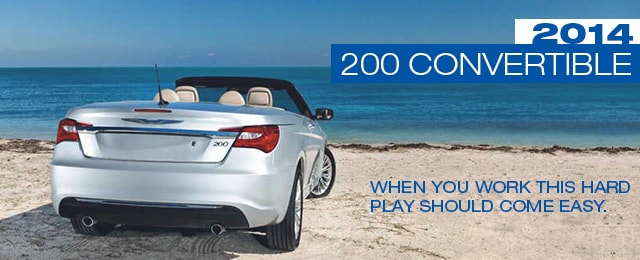 New Inventory | Apply For Financing
2014 Chrysler 200 - True Four-Seat Convertible
One of the dirty secrets of buying a convertible car is that the back seats are often there for show and are impossible for people to use even if they were sitting cross-legged. Buyers shopping the 2014 Chrysler 200 in Daytona Beach, FL will find a much different environment. The class-leading second-row space means that all of the seats are usable for those wanting to bring more than a friend or loved one with them. That's only the start of how the new 200 stands out from the crowd.
Performance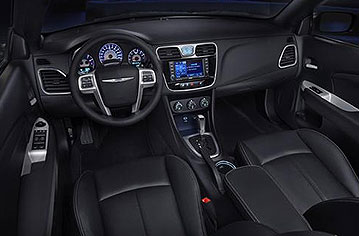 There are two engine options for buyers considering the 2014 Chrysler 200 in DeLand FL. The four-cylinder engine offers 173 horsepower while the V6 offers upwards of 50 percent more power with 283 horsepower and 260 pound-feet of torque. In spite of that grunt, the smaller engine still gives good fuel economy of 20 miles per gallon in the city and over 30 on the highway. For the V6, even with a sub-seven-second 0-60 MPH time, the drop in consumption is only a few MPG whether on the city or on the highway.
Chrysler's merger with Fiat also makes a difference with how the convertible car feels on the road. European engineering enables the car to track well on highways and on back roads. Drivers can navigate curves with ease and minimal body roll that can leave passengers uncomfortable and the 200 can still eat up road imperfections to keep occupants comfortable no matter the length of a trip.
Chrysler 200 Interior and Amenities
Of course, the biggest story regarding this convertible car is the ability for four adults to actually sit in it for trips of any length. However, buyers considering other vehicles often find that with a retractable roof, the only place for it to go is the place where a trunk normally would. Designers instead found a way to avoid that, and when looking at the Chrysler 200 in Palm Coast FL, be sure to see how much space is actually available. At more than 13 cubic feet it is much larger than other competitors, making it much more usable.
Owners can still take advantage of the 6.5-inch screen connected to Chrysler's Uconnect infotainment system that allows drivers to control the navigation and audio system with voice commands. They can also augment the stereo system thanks to the auxiliary and USB inputs, and take calls with the integrated Bluetooth system.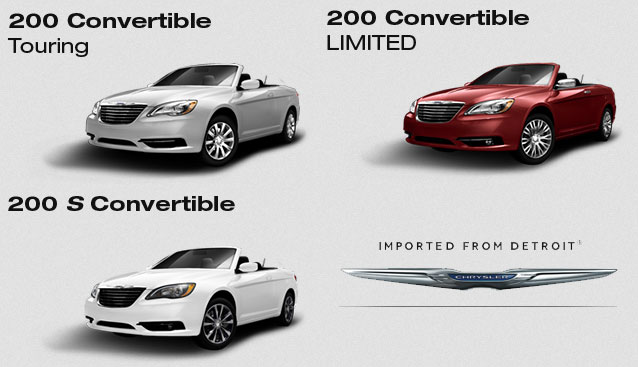 Safety Features for the 2014 Chrysler 200 Convertible
Normally, people who are looking for a convertible car have to worry about the reduced structural rigidity of not having a roof. However, the Chrysler 200 convertible still gets good ratings in two Insurance Institute for Highway Safety crash tests including the side-impact tests that can stymie competitors. It does so in part by including seat-mounted side airbags for the front row as well as head protection that is critical in a convertible. Other safety features include standard traction and stability control.